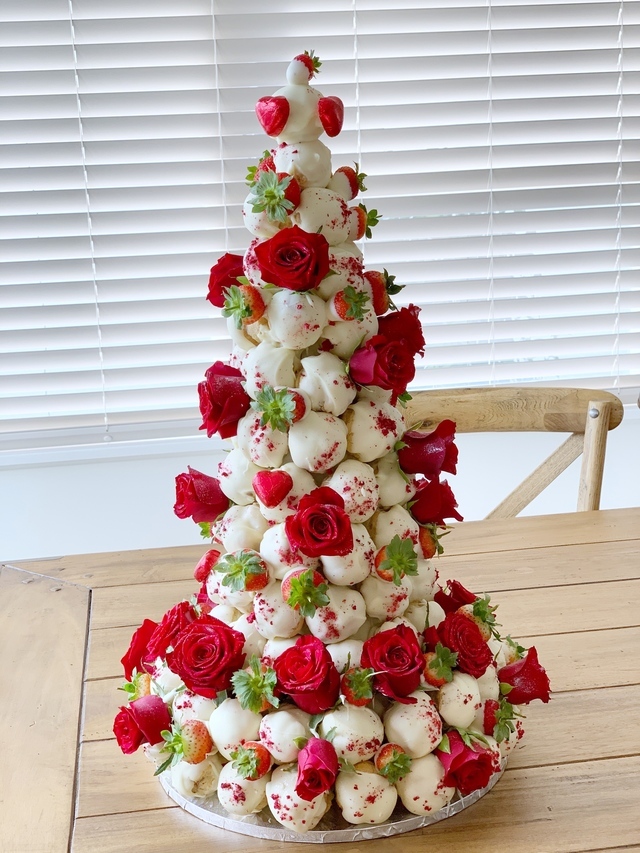 It's a dessert consisting of small profiteroles piled into a cone, dipped in white chocolate, filled with vanilla pastry cream or chocolate mousse and decorated with fresh strawberries (seasonal) and flowers.
The price shown is for 50 profiteroles, if you need a bigger quantity please send us an email.
*Due to current shortage of fresh roses, flowers will be substituted.